Since its creation in 2015, the design brand ArtJL has sublimated your interiors. And, that delights us!
Enchanted by your purchases, many of you have shared with us the photos of your new acquisitions (vintage living room, desk or bedside lamps). We thank you for your motivating and inspiring messages!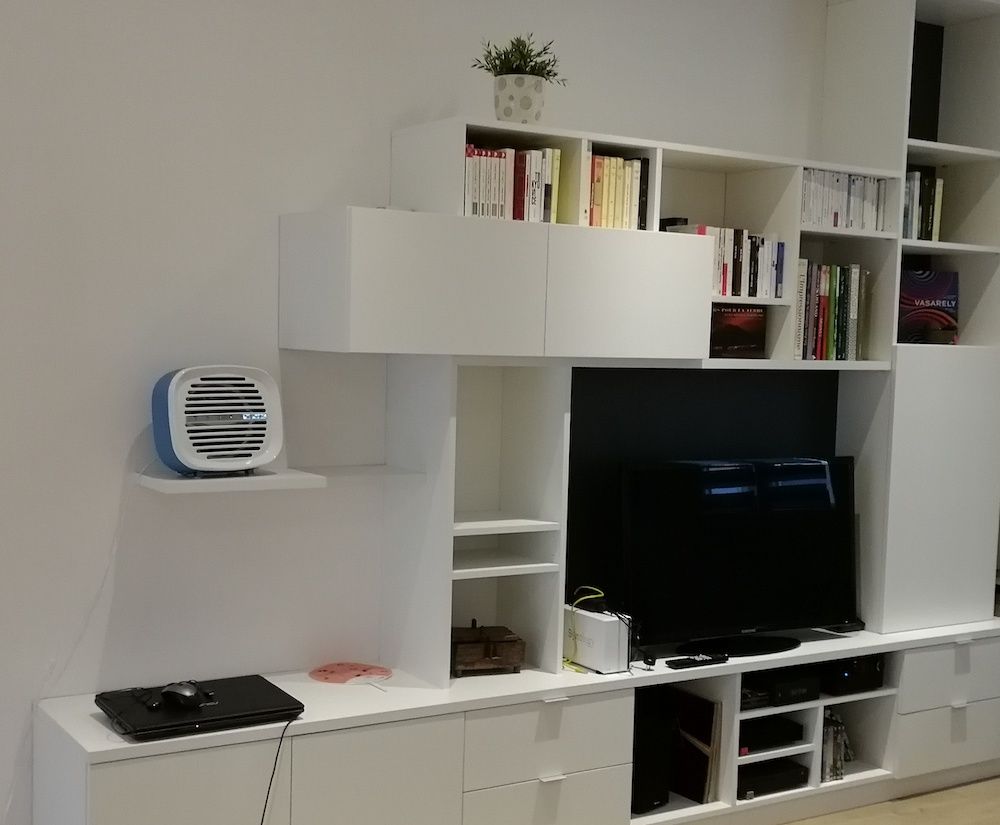 Medium Thermor lamp at the home of François-René A.
"When Jérôme showed me his first upcyling of Thermor radiators from the 60s and 70s, childhood memories immediately resurfaced. Because it was indeed a Thermor radiator that warmed us in winter after the bath, in the bathroom. water from my grandmother where I used to live. So the idea of ​​bringing this object back to life, which would probably have ended up in the recycling center, immediately appealed to me. I was able to find the radiator that was sleeping in an attic and the entrust to Jérôme who transformed it into a superb ArtJL lamp. This latter now sits prominently in my living room."
François-René A. (Le Mans)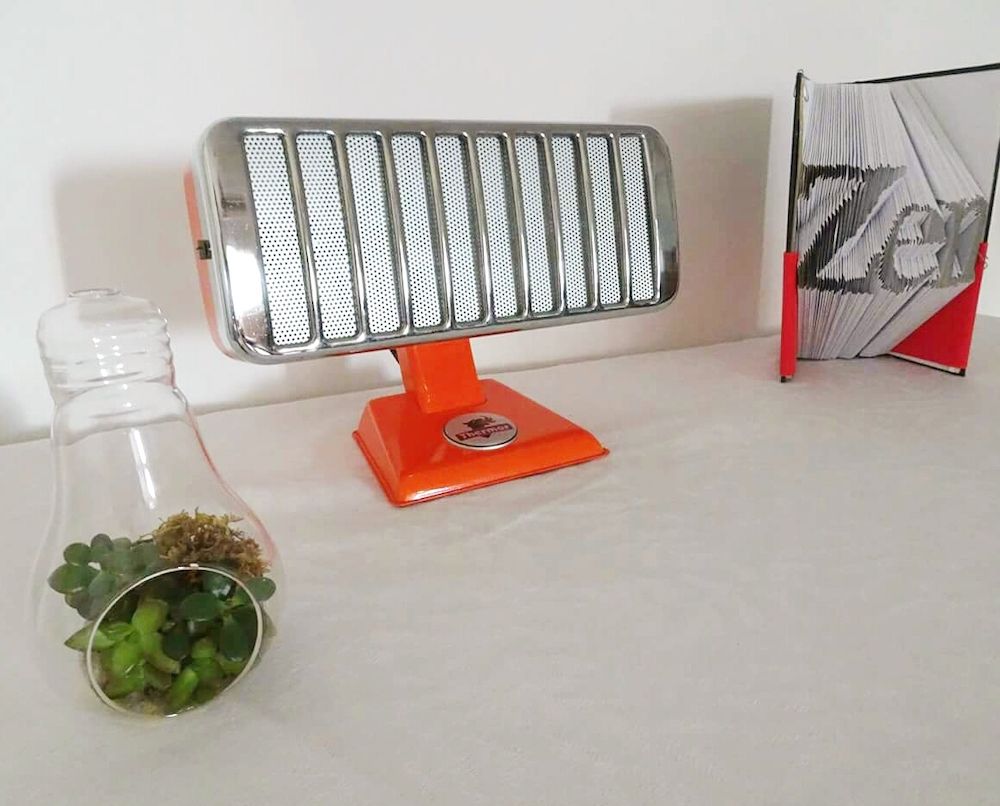 Little Thermor lamp at the home of Laurence B.
"Bright meeting with Jérôme on his ArtJL stand at the Monaco show in October 2017. I am very proud to be the proud owner of a beautiful lamp that lights up my evenings. A choice is essential for a second lamp."
Laurence B. (Arles)
Medium Thermor lamp at the home of Alain D.
"Happy purchaser of an ArtJL lamp, I have been looking for years to decorate my decoration with a unique product, in harmony with a style apart. This idea of ​​reviving our parents' old radiators to transform them into a lamp is purely brilliant . I only advise you too much to let yourself be tempted by one of these legendary models. For me, it is the Thermor Medium Orange."
Alain D. (Montpellier)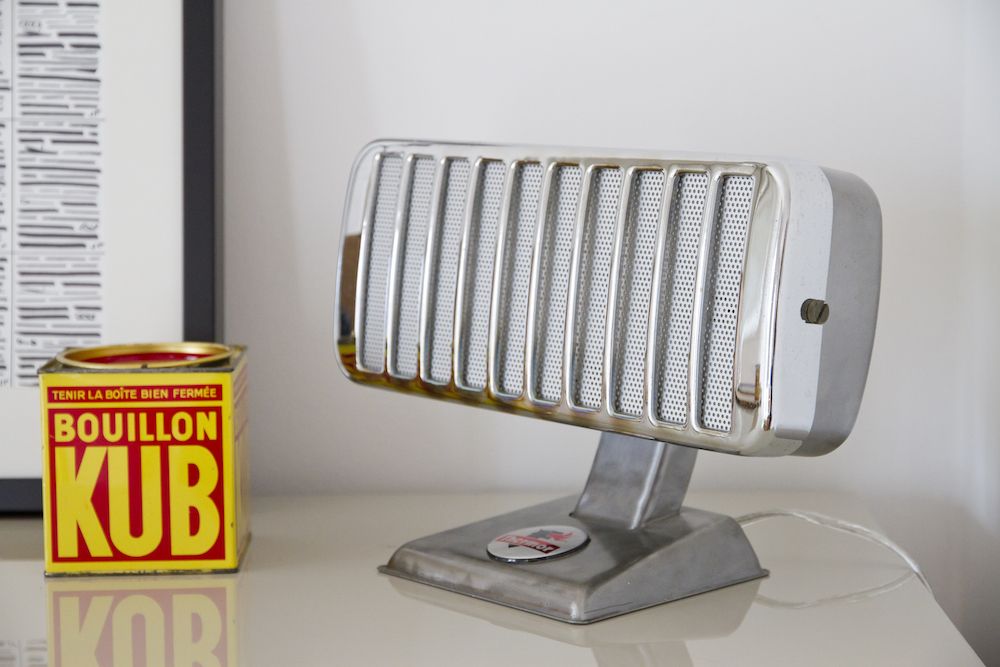 Little Thermor lamp at the home of Elvire B.
"I had the privilege of being one of the first ArtJL customers. In 2016, the models offered were fewer, but my choice was naturally oriented towards a safe bet: the Petit Thermor. No color for me. I opted for the brushed aluminum model! I find that its metal aspect gives a fairly "classy" side. Then it allows me to change my decor as desired without any color constraints. I diffuse its soft light in the angle of my living room. I play with the contrasts between its industrial design and the mahogany wood of my library."
Elvire B. (Bordeaux)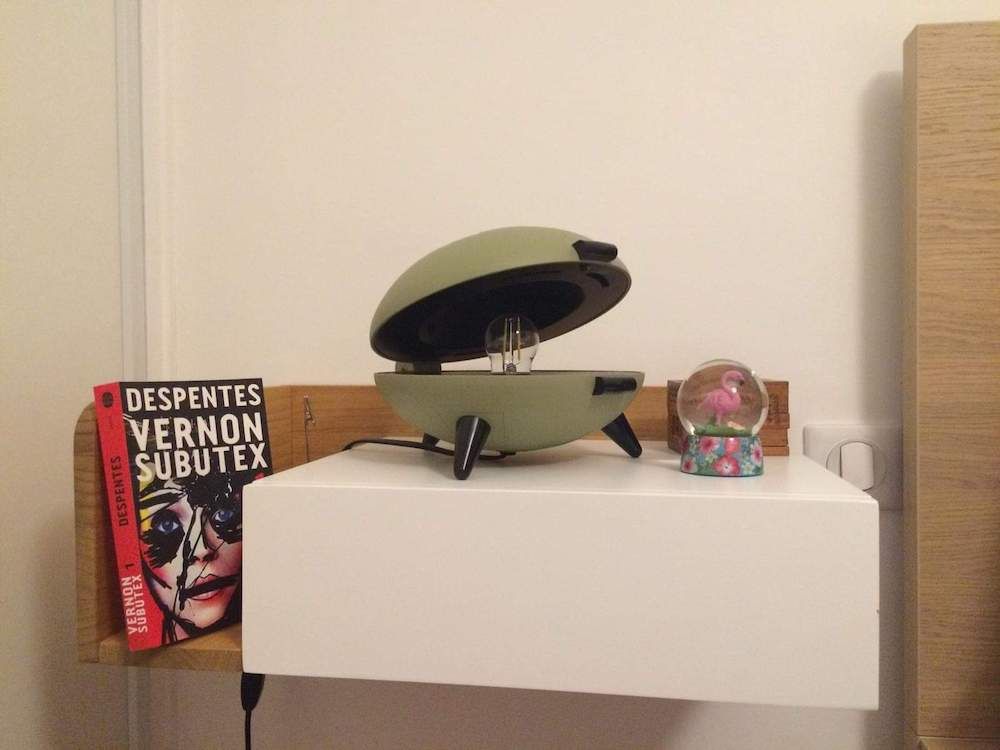 Quellux lamp at the home of Raphaël E.
"Blow of heart for this artist who immerses us in the good taste of the vintage years. I am fortunate to have one of his works which I caress of the glance the morning with rising and the evening with bedtime. And, I do not never tire of it."
Raphael E. (Carnon)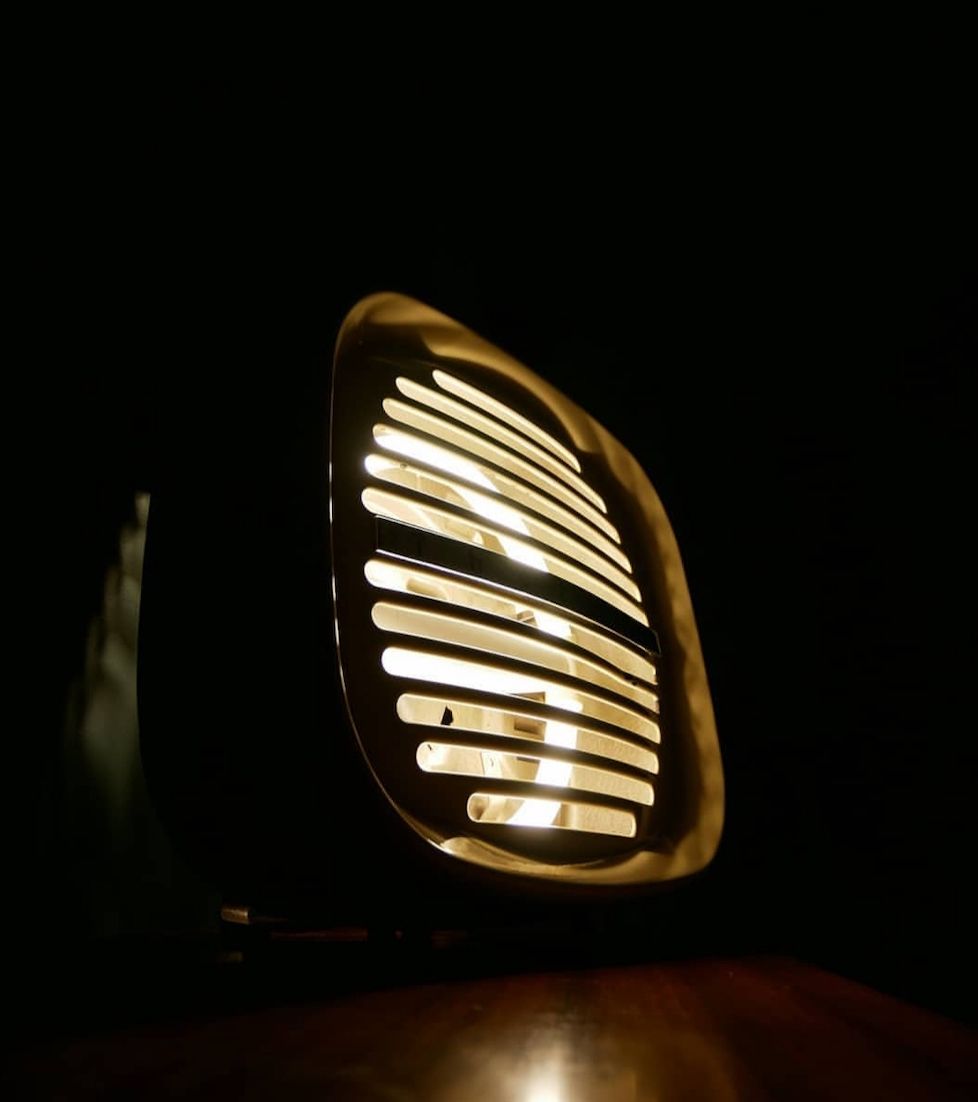 Medium Thermor lamp at the home of Madame Babiole
"After several reassuring discussions, it was with great confidence that I sent my Thermor radiator to Jérôme. He knew how to respect my choices and he very quickly found a second youth in the lamp! Today it's a centerpiece of my decor."
Madame Babiole (Toulouse)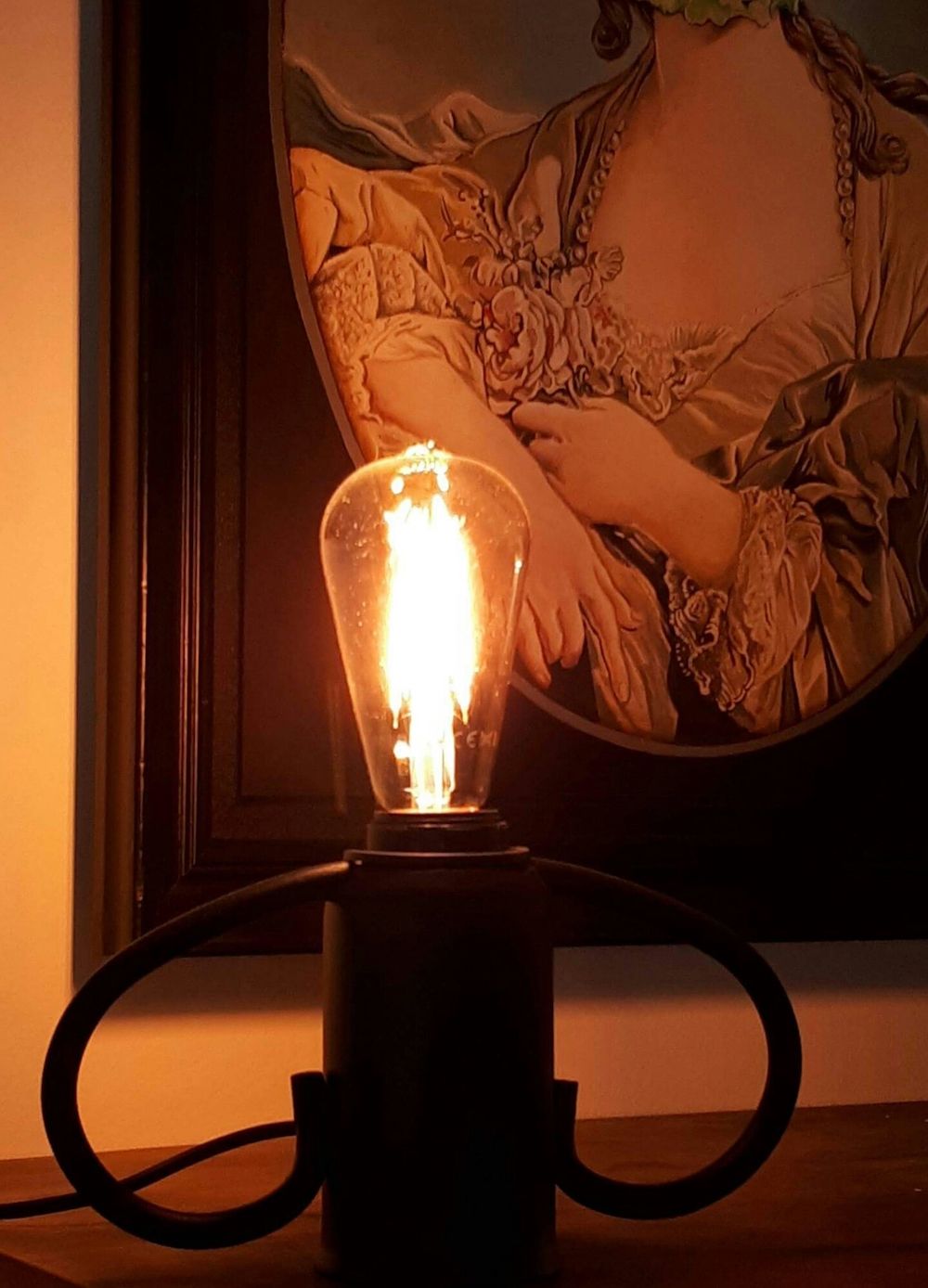 Gas Plug Lamp at the home of Jessica A.
"I set my sights on this ArtJL lamp. It must be said that the concept of this brand is very original. Giving a second life to an object destined to be thrown seduced me. At a time when everything is perishable, creating a lamp from a cap of a gas cylinder is a real ecological bet. Well done to Jérôme for this great idea."
Jessica A. (Abu Dhabi)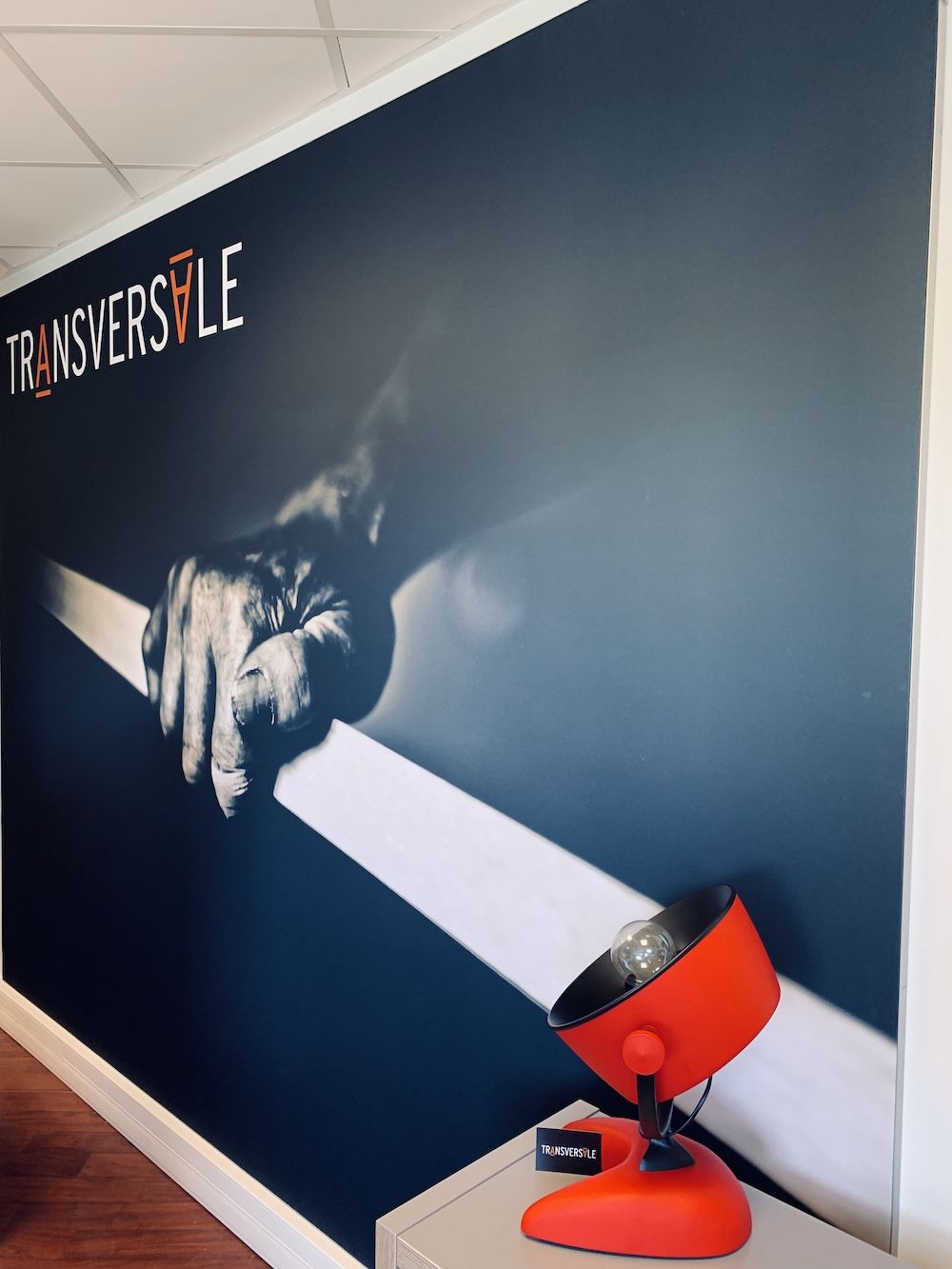 Lamp "Ex-bronzante" at the home of Luc A.
"In my professional decoration, I chose an ArtJL lamp. A unique piece, design and timeless. This is what I look for in the art objects that I buy. Thank you for this piece which found its place at within my professional universe."
Luc A. (Toulouse)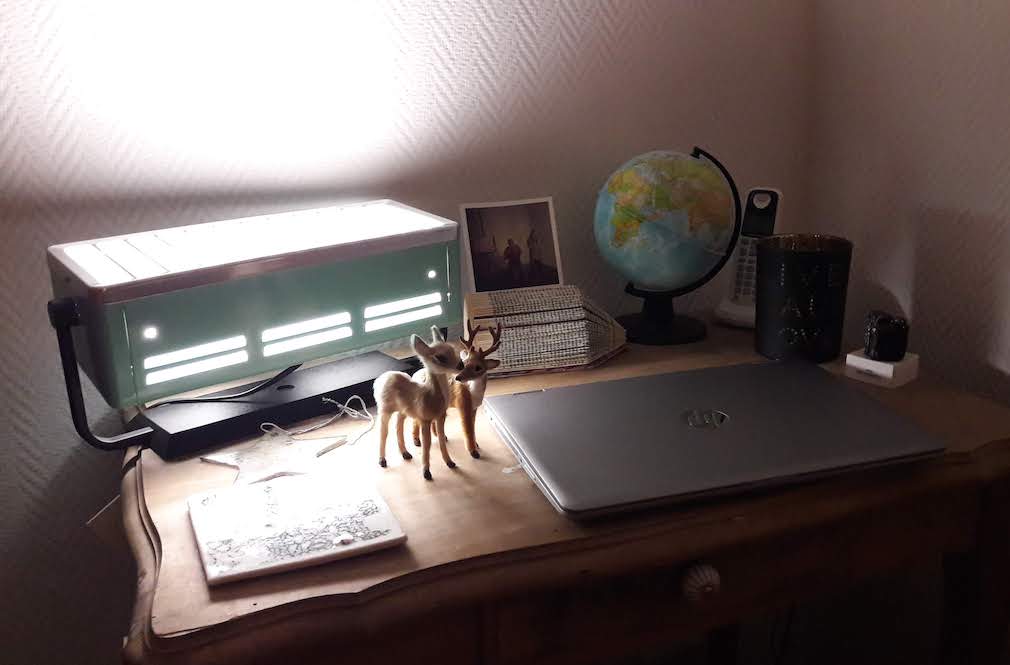 Adjustable Calor Rectangle Lamp at the homme of Sabrina C.
"I love it with love! I have been following Jérôme's work for 3 years after having cracked on his lamps at the Vintage fair in Montpellier … Being myself a fan of retro furniture, I bought, during my chines , a few years ago, an old radio, an old fridge, an old fan … and an old electric heater! My little Calor archi pimped pastel blue heater now lights up my interior and its retro little ones … Magical! Talent! and a great job of Art JL … and long live upcycling!"
Sabrina C. (Montpellier)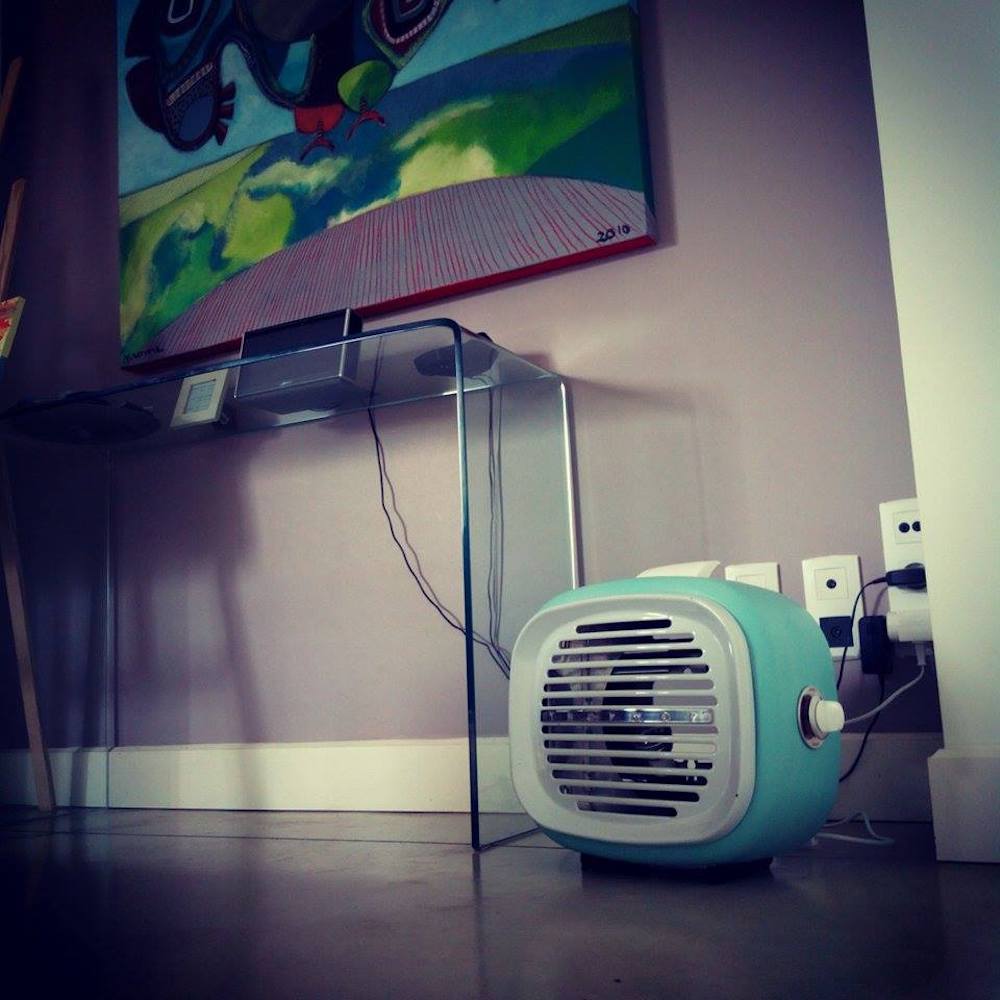 Big Thermor lamp at the home of Stéphanie R.
"Jérôme has sublimated my grandmother's old Calor heater. It has become both a vintage and decorative object that always makes me think of it!"
Stéphanie R. (Montpellier)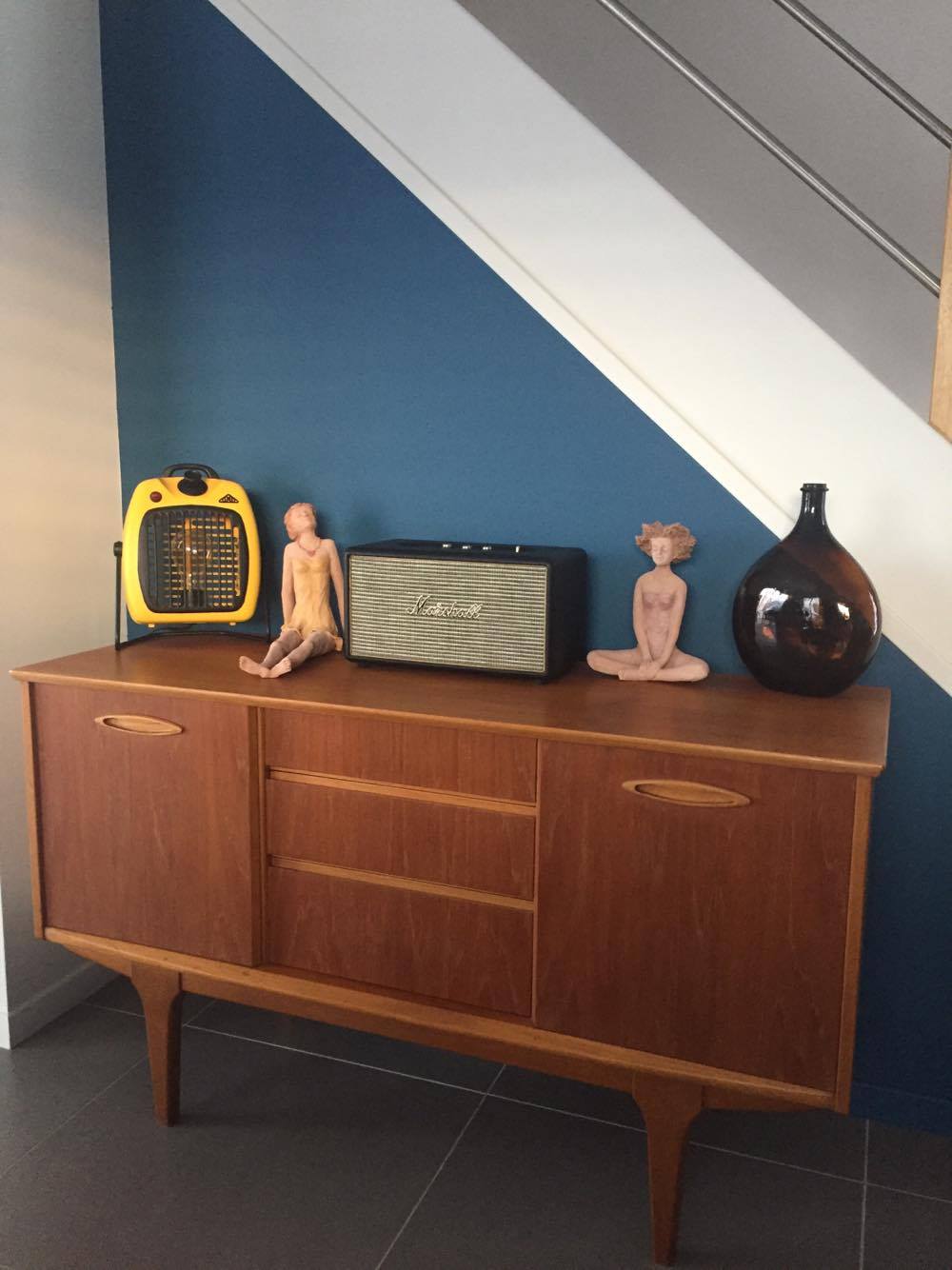 Ismet lamp at the home of Mathilde G.
"An old auxiliary convector that has escaped from waste and which ends up in an ultra-decorative, unique light fixture with perfect finishes. Thank you for this great idea."
Mathilde G. (Annecy)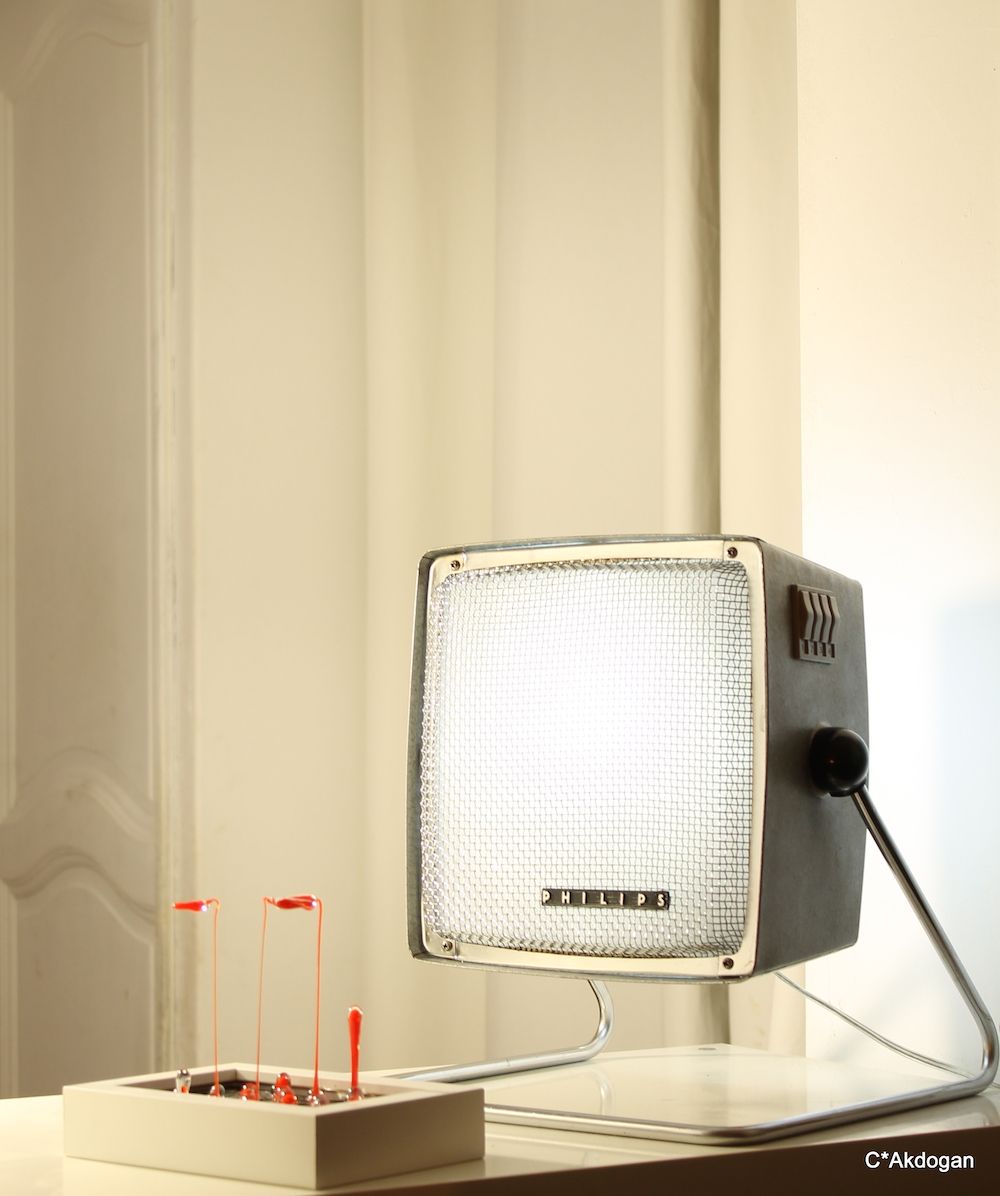 Philips lamp at the home of Carole A.
"Iconic lights! Crann'heur'euse to have one that sits in my office."
Carole A. (Montpellier)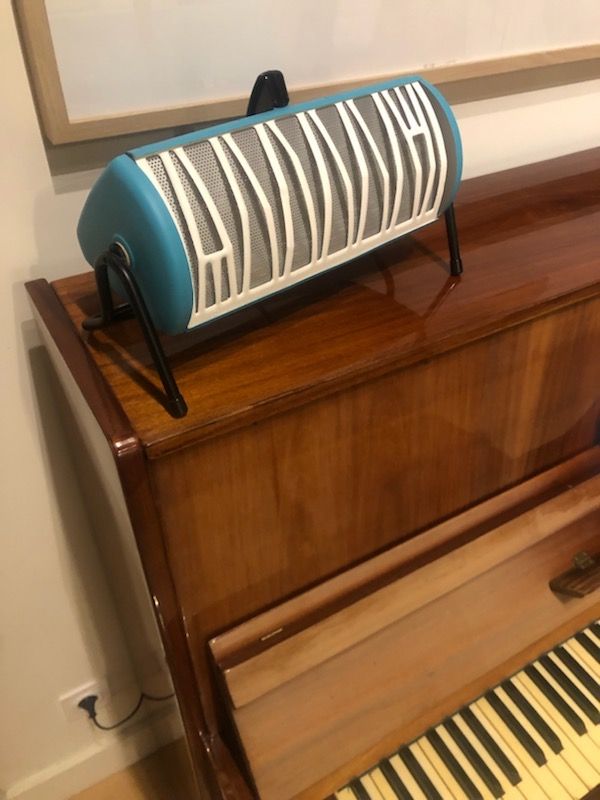 Philips lamp at the home of Roxane B.
"Discovered at the" Toulouse Vintage "show. After a few steps from its stand, without hesitation, we opted for a beautiful revisited lamp! Great and beautiful objects!"
Roxane B. (Toulouse)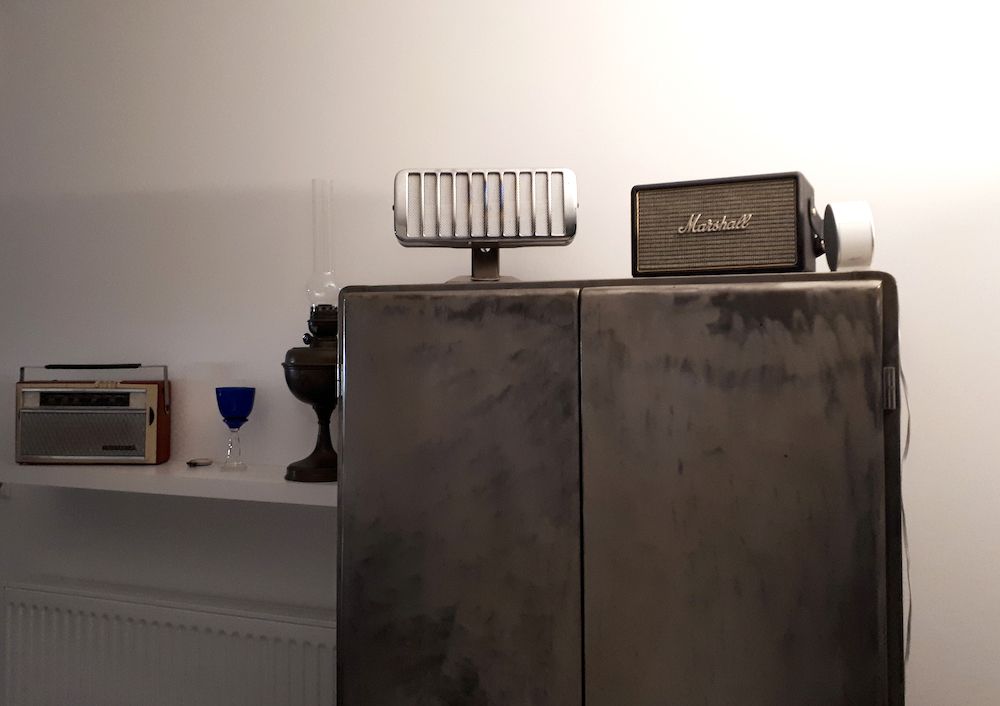 Little Thermor lamp at the home of Stéphane H.
"These lamps projected me in my childhood with the radiators that there were at my grandparents. Their ambient lighting adapts perfectly to my industrial style living room."
Stéphane H. (Montpellier)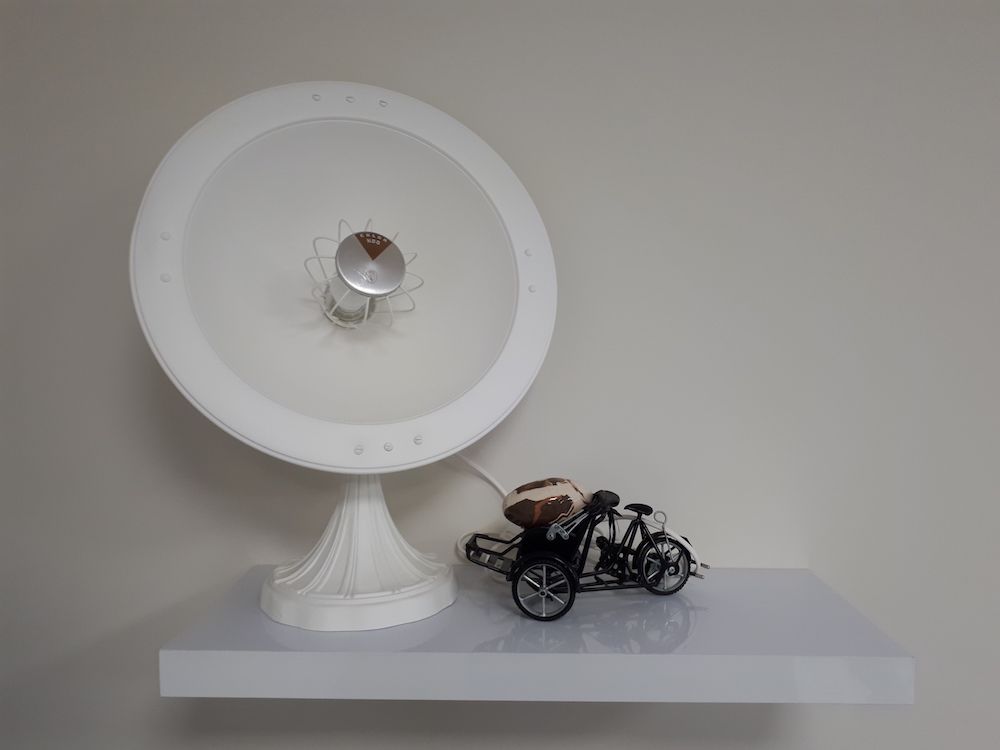 Big Parabole Calor lamp at the home of Yves D.
"A beautiful Calor by ArtJL lamp in matt white finish proudly sits in my office. Reclining according to my light needs: ideal for my work sessions. Thank you for this light work."/em>
Yves D. (Beauvais)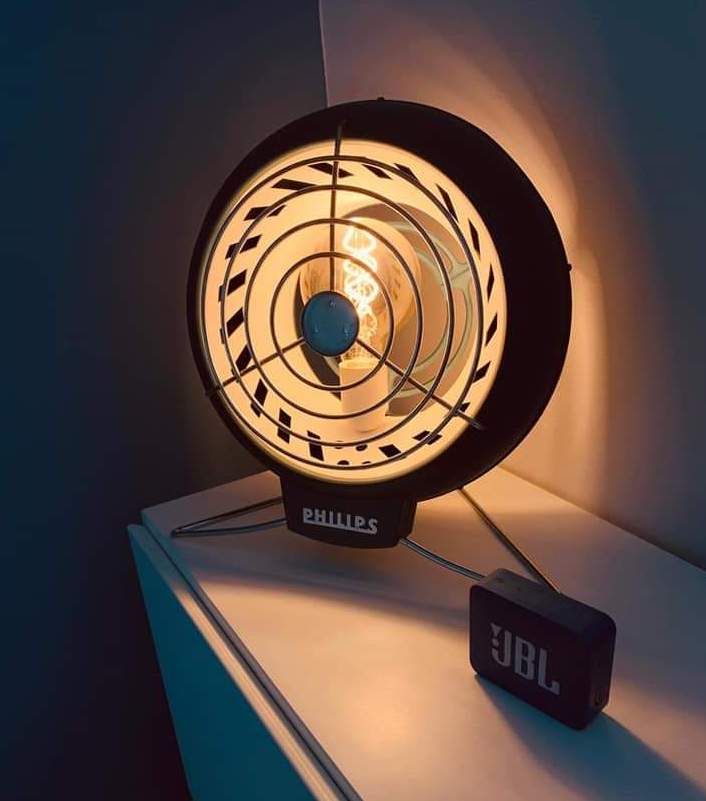 Philips lamp at the home of Audrey C.
"On a visit to the Vintage show in Montpellier, to kiss our talented friend Jérôme, we discovered this lamp on its stand. Favorite (the 2nd!) … Since then, it has found its place in our lounge in a blue shades , white and camel. We💡ArtJL !"
Audrey C. (Mirande)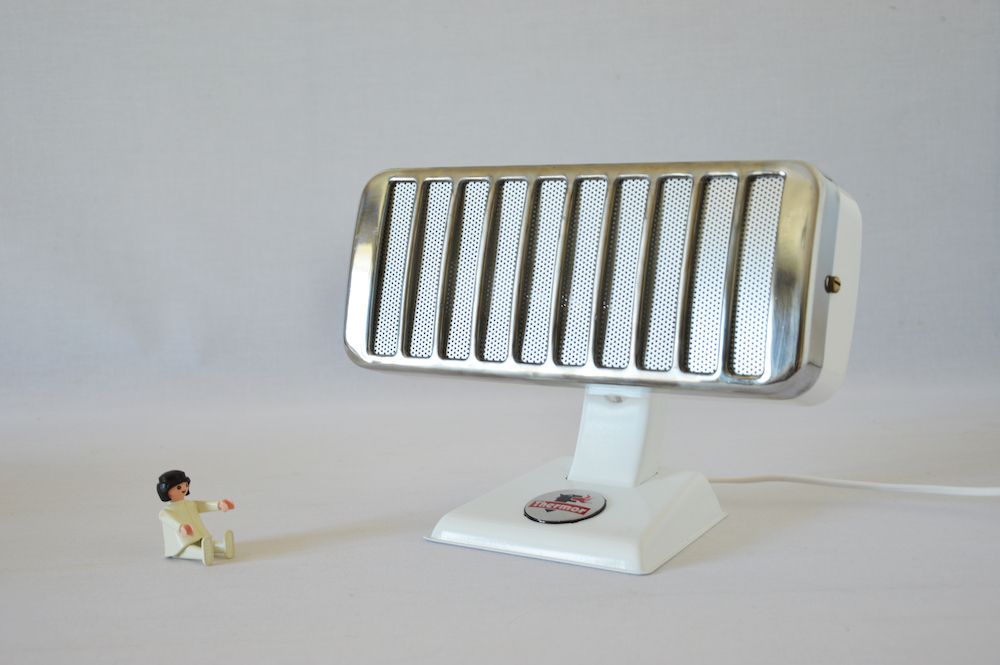 Little Thermor lamp at Pascale P.
"I discovered the ArtJL brand in a vintage living room. I had a real crush on the Thermor white lamp. I had to wait until my birthday to rediscover, on a shelf in my library, harmonious curves of this lamp. I do not regret my choice. All my friends love it. Thank you to Jérôme Peyronnet for this beautiful work accomplished."
Pascale P. (Marseille)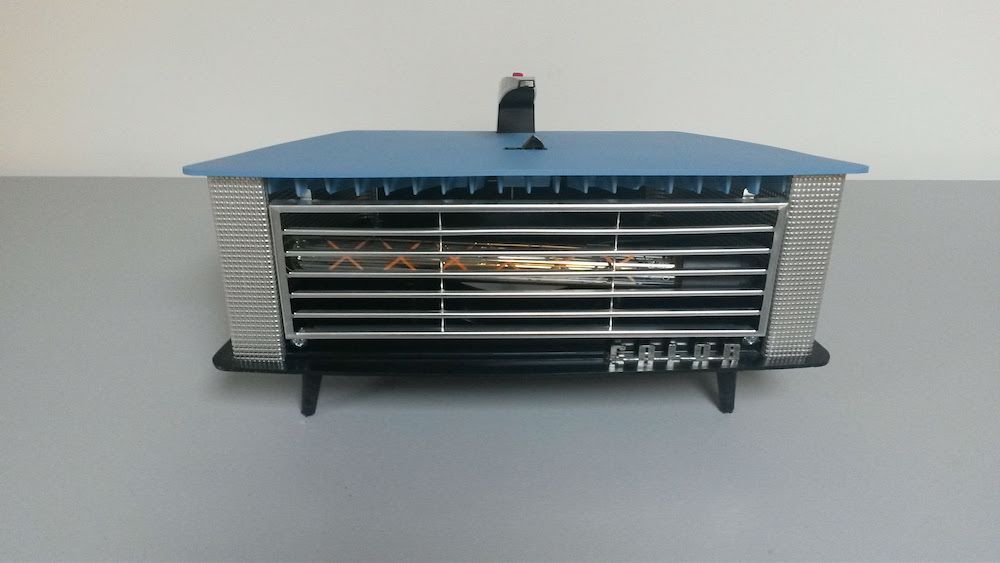 Calor Trapeze lamp at the home of Erik C.
"More than Upcycling, a unique graphic charter, for an exceptional rendering."
Erik C. (Alès)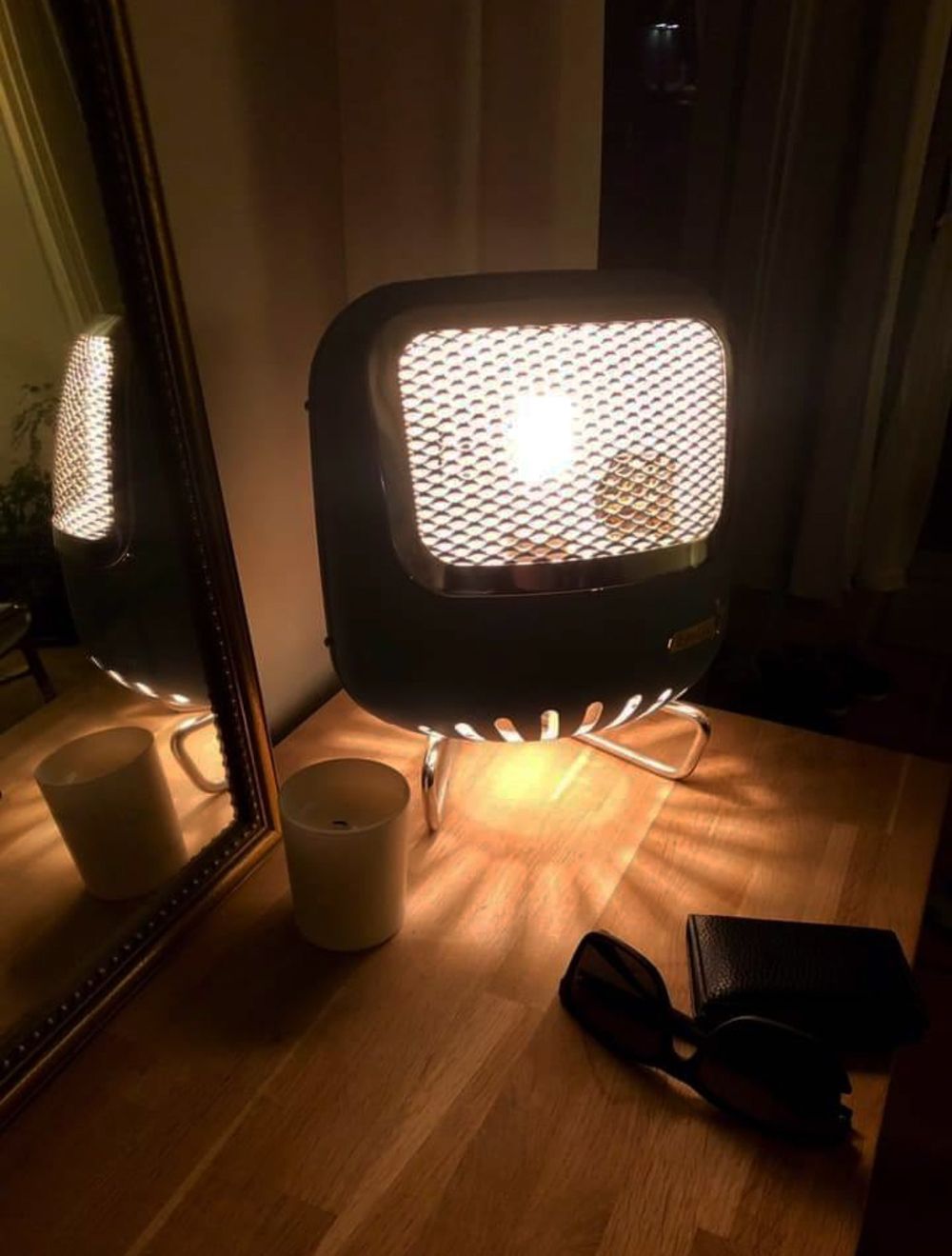 Star Lamp at the home of Yoann M.
"So much diversity and originality in the design of all these old heaters, superbly enhanced by top-quality restoration and transformation. In the end, a superb object like our Etoile model."
Yoann M. (Montpellier)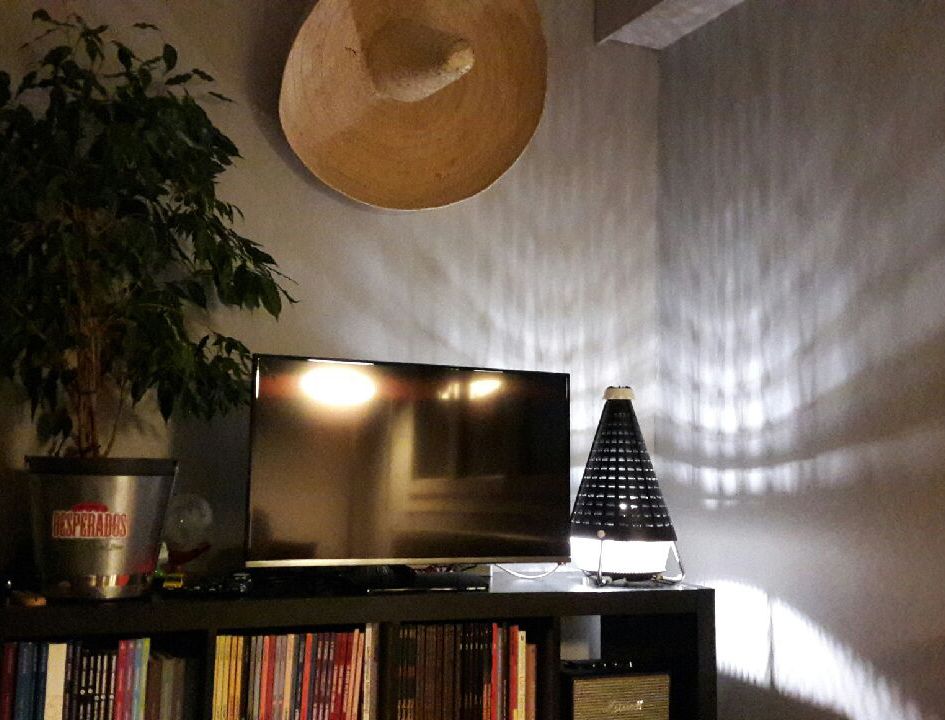 Tornado lamp at the home of Tony B
"Having always been a fan of atypical design. I fell in love with the Tornado lamp. The rocket style of this old radiator transformed into a lamp immediately won me over. A design that immerses me in a comic book and comic universe that I particularly like."
Tony B. (Caen)